We the Adelanto-Victorville Democratic Club Congratulate President-Elect Biden and Vice President Elect Harris on their historic election. The challenges facing our nation and the world consist of a state of correction, economic recovery, addressing the pandemic, repairing and restoring confidence here and abroad. Godspeed
Adelanto-Victorville Democratic Club                                                                                                                                      Executive Committee
President Biden signs $1.9T stimulus package
Click on picture to watch
Video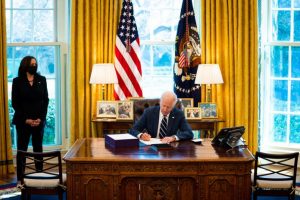 Click on picture to watch
Video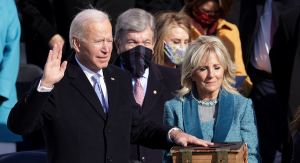 Click on picture to watch
Video
________________________________________________________________________________________________________________
     IN MEMEORY OF MIKE CURRAN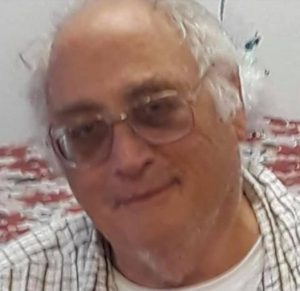 Dear Family and Friends of Michael J. Curran:
     We cherish the thoughtfulness, kindness and graciousness of our dear friend Michael J. Curran.  He was supremely a humanitarian and a compassionate leader.  Truthfulness and unselfishness were the essence of his leadership.
     Politics in itself is known to be driven by the good, the bad and the ugly.  It is believed that Mike's spirit led him to focus primarily on what is good and avoid stagnation and indignation.
     Few among us will ever possess his diplomacy, his strength and/or depth of understanding people. The true essence of Michael J. Curran is that his accomplishments are forevermore remembered and never forgotten. 
Executive Committee
Adelanto-Victorville Democratic Club